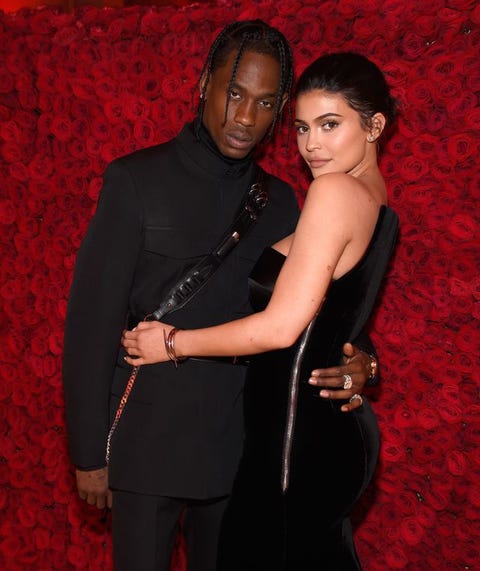 Kevin Mazur/MG18Getty Images
Travis Scott kinda sorta addressed rumors that he cheated on Kylie Jenner during his concert in New York last night.
Travis also called Kylie "wifey" during the show, so it seems like things might be back to normal for the couple.
And FYI the rapper deleted his Instagram yesterday, which raised eyebrows.
Travis Scott and Kylie Jenner have had a tough week— a couple of days ago Kylie reportedly found "evidence" on Travis' phone that he was being unfaithful, though Travis' reps say that he "strongly" denies that he cheated on Kylie.
It was reported that Travis cancelled his Astroworld concert in Buffalo on Thursday to stay in Los Angeles and deal with the whole possible infidelity situation, but he was back on stage last night in NYC and he subtly addressed the rumors.
A source told Us Weekly that during his concert Travis told the audience, "remember to keep your family first" and also referred to Kylie as "wifey," one of his favorite nicknames for her.
Earlier today another source shared that Kylie and Travis aren't going to break up over this situation, so I guess it looks like things are pretty much back to normal in Kylie-Travis land…